Permanent Recruitment Management
Datum RPO offers businesses an end-to-end recruitment process outsourcing solution for managing all their permanent recruitment needs. We work with your HR team to help you source active and passive candidates, screen applicants, conduct interviews, manage the pre-hire process, and onboard new recruits. We can also help you proactively streamline your recruitment processes to boost the productivity of your HR team and manage your relationship with third party recruitment agencies.
Why recruitment process outsourcing?
Sourcing and recruiting permanent employees to join your team can be a costly and lengthy business. We save customers time and money by optimising your HR resources and providing a scalable and personalised recruitment outsourcing solution that precisely meets your recruitment needs and business goals, allowing you to focus your resources on your core competencies.
Businesses who outsource their permanent recruitment management to an RPO company, such as Datum RPO, frequently report a shorter time to hire, lower recruitment costs per new employee, better retention and suitability, and a higher overall return on investment from their recruitment spend.
Advantages of using an RPO for permanent recruitment management:

Cost savings of up to 30%

- streamline your in-house resources and control your agency spend

Real-time management information

– view the progress of your recruitment process and identify improvements and opportunities in real-time

Comprehensive rebate and refund management

– Take control of your recruitment expenses and lower your cost per hire
Consolidated invoices

– enjoy greater visibility and transparency over your recruitment expenses with a clear cash flow and a firm understanding of costs and expenditures

Applicant management technology

– take advantage of the latest applicant tracking systems (ATS) and cloud-based recruitment software, managed by our software team to give you maximum value and productivity from your investment

Centralised Supply Chain Management

– all your recruitment processes in one place for better supply chain visibility and cost control
Discover the benefits of our permanent recruitment management services
Our Datum RPO permanent recruitment team help businesses in a range of sectors reduce their time to hire, cut recruitment expenses, and develop a personalised, professional recruitment strategy for all permanent recruitment needs. We help you get the talent you need when you need it while helping you streamline your HR team and reducing your dependency on agencies. To discover more about our RPO process, what the service involves, and how we can help you achieve your recruitment goals, please get in touch with one of our team today.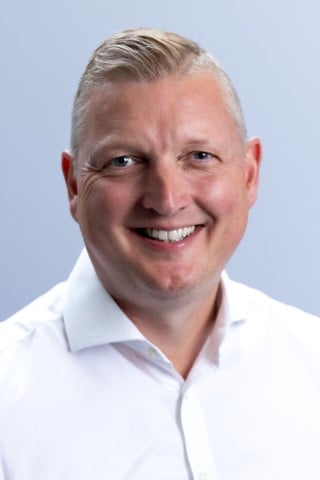 Book a meeting with Jarrod to discuss...
Your options, with an expert
Your current situation, challenges and goals
How Datum RPO can help you
Let's Talk

Book a Meeting with Jarrod